Welcome to the online home of Bank Street, Rawtenstall
[sg_popup id=2] In 2011 the Valley Shopping Centre was demolished, creating a new town square area where local markets and other events are frequently held.  Demolishing the centre opened up the beautiful views in Rawtenstall making Bank Street one of the most picturesque shopping streets in Rossendale.
With such a variety of shops and businesses you really can 'Shop Local' on Bank Street!  Choose from the categories below for more information on Bank Street's wonderful selection of retail outlets.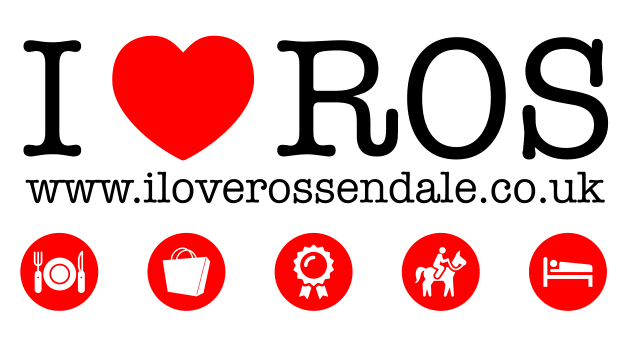 ILoveRossendale.co.uk is the only website you need  for listings and reviews on anything from restaurants to tourist attractions across Rossendale valley.  Visit www.iloverossendale.co.uk and find out what local treasure there are to explore.


Rossendale, Where Heaven Meets Earth
Rossendale is one of the most picturesque places in England.  It's history is steeped with tradition which is reflected in many of the towns annual events.  There are lots of activites to do from walking and rock climbing, to more relaxing pastimes like exploring the local shops and markets.
Whether you are coming for a day out with the family, enjoying a boozy weekend with the guys or girls, or planning on a longer visit, Rossendale really does have something for everyone!
The East Lancashire Railway runs right into Rawtenstall where you can stroll directly into the Buffer's Stop Pub and sample some of their local ales and ciders.  Or, if Thomas the Tank Engine brings you and the kids why not take a walk to the Whitaker Museum just around the corner?
Take a short stroll to Bank Street where you will find a fantastic selection of shops, hairdressers, cafes, charity shops, plus other popular businesses.   A little further down and you'll come to Rawtenstall Market where you can always pick up a great bargain!
Don't forget to check out the side streets; Kay Street, Ormerod Street and Newchurch Road have more fantastic shops so don't miss out!
If you need somewhere to stay while you're in Rawtenstall then you're in luck!  Rossendale has some really lovely B&Bs where you can unwind after an adventurous day on the slopes or shopped 'til you dropped. Kick back, relax and enjoy the beautiful views of Rossendale Valley.
For more information on what's on in and around Rossendale, visit our tourism page. Here you will find places to visit to make your stay in Rossendale perfect.